Breakfast at Terrace Restaurant Piare
Western-style buffet with approximately 60 items.
Sapporo Park Hotel serves breakfasts using fresh ingredients carefully selected with both taste and safety in mind. Guest can enjoy having healthy breakfast using Hokkaido's fresh seasonal ingredients. The menu includes egg dishes cooked on order, Hokkaido ham and bacon and vegetable dishes. The bread we serve is freshly baked in the hotel.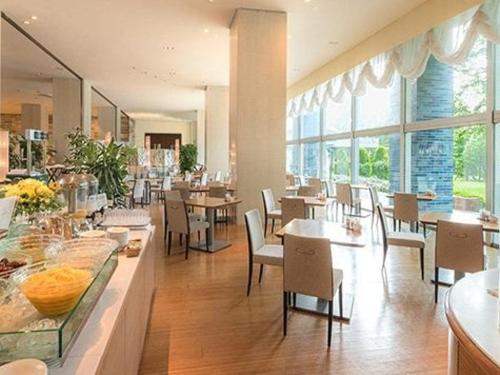 Price 2,600 JPY per person (incl. tax and service charge)
Hours 7:00-10:00
Location Terrace Restaurant Piare on 1F
Getting the most out of the buffet breakfast
Here are some serving suggestions for certain items at the buffet breakfast, such as the roasted soybean flour, cinnamon sugar and maple syrup placed near the yogurt.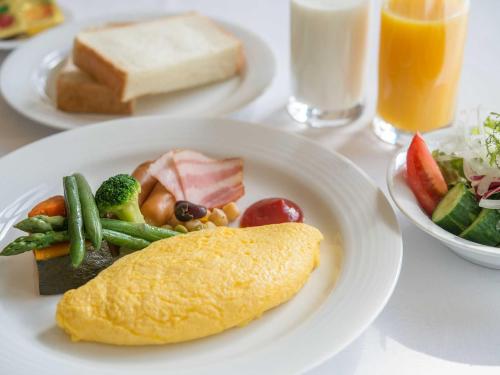 Roasted soybean flour Mix it with yogurt to add soybean flavor.
Cinnamon sugar Sprinkle cinnamon sugar on buttered sliced bread and
syrup and toast it to make cinnamon toast or use it to make cinnamon tea.
Maple syrup and seasonal honey Try using them in tea.
Cheese and ham Toast sliced bread with ham and cheese on top.
Bread rolls/sliced bread Make sandwiches using ingredients of your choice
(be sure to check if there is egg salad as it is only served occasionally!).
Yogurt Top with fruit or mix with a jam or honey of your choice.
Olive oil Try it with egg dishes, pasta or even rice porridge.
Salt Try it with fried or boiled eggs or vegetables.
Nadaman Garden Japanese Restaurant
Japanese-style breakfast menu
Grilled fish, kobachi (a small side dish), salad, rice, pickles, miso soup and other dishes are served on one tray.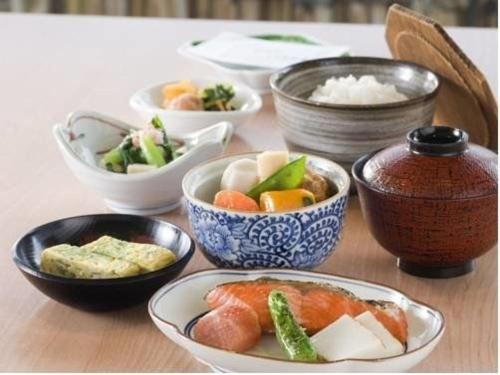 Japanese-style breakfast
2,600 JPY per person(incl. tax and service charge)

Rice porridge breakfast (tea rice porridge)
2,600 JPY per person (incl. tax and service charge)

Hours 7:00-10:00
Location Nadaman Garden Japanese Restaurant on 11F.