Access from JR Sapporo Station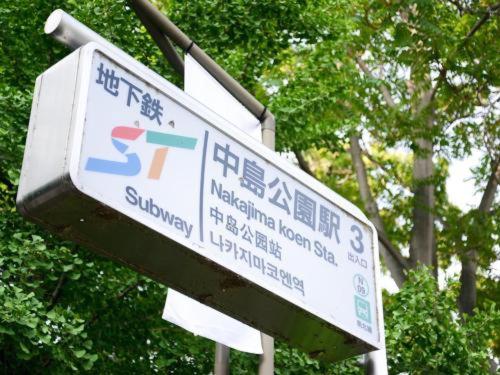 Sapporo Park Hotel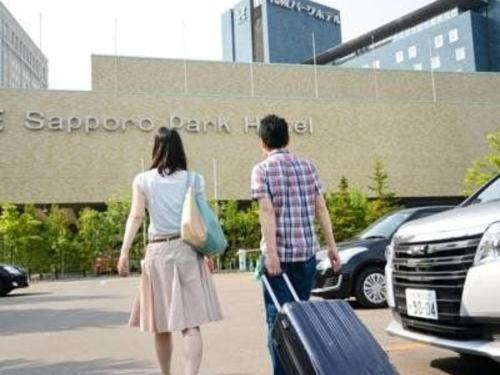 Address
Minami 10-jo Nishi 3-chome, Chuo-ku, Sapporo, Hokkaido 064-8589, Japan
TEL/FAX
Tel:+81-11-511-3131 / Fax:+81-11-531-8522
Nearest station
Nakajima Koen Station on the Nanboku subway line (1-min. walk from Exit 1/a short walk from Exit 3)
Access from New Chitose Airport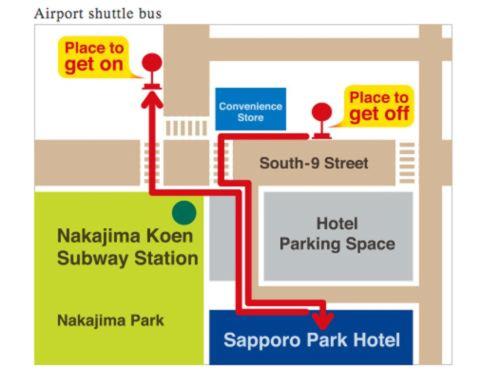 New Chitose Airport by the Airport rapid-transit train Approx. 36min. Sapporo Station by Taxi Approx. 10min. Sapporo Park Hotel

New Chitose Airport by the Airport rapid-transit train Approx. 36min. Sapporo Station by the Nanboku subway line Approx. 5min. Nakajima Koen Station (exit 3) on foot Approx. 1min. Sapporo Park Hotel

New Chitose Airport by Airport shuttle bus Approx. 80min. Bus Stop Nakajima Koen on foot Approx. 3min. Sapporo Park Hotel

New Chitose Airport by Taxi Approx. 50min. Sapporo Park Hotel
Access from Okadama Airport
Okadama Airport by Bus Approx. 5min. Sakaemachi Station by the subway line Approx. 17min. Odori Station by the Nanboku subway line Approx. 5min. Nakajima Koen Station (exit 3) on foot Approx. 1min. Sapporo Park Hotel

Okadama Airport by Taxi Approx. 3min. Sapporo Park Hotel
Parking information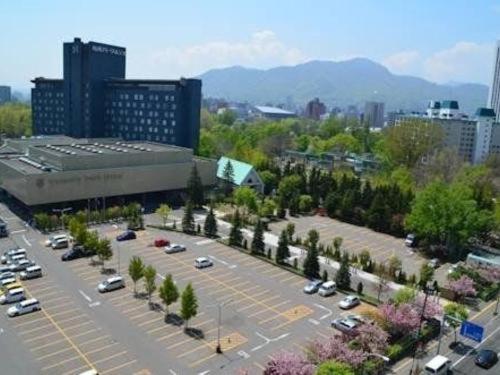 Capacity: 220 cars
Hours: 7:00 - 23:00
Basic fee: 420 yen/hour
(210 yen per 30 min. after that) *All prices include tax.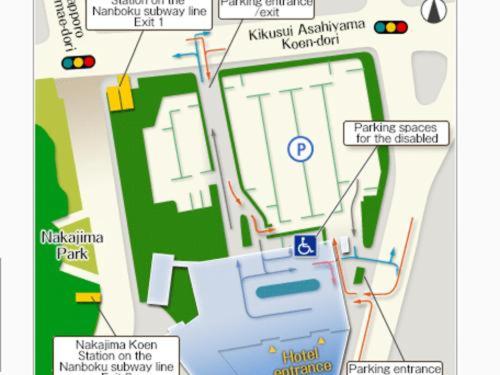 Discounted Fees for Staying Guests
The staying guest can use the car parking with 1,030 yen per car throughout the period of stay (stamp required) until check-out 11:00. Please get the stamp at the reception desk.

*The fee for micro buses, camper vans and other large vehicles is 5,400 yen per night (reservation required).
If you are considering the use of a parking space for a large vehicle, please contact the reservation desk in advance (+81-11-511-3135).*All prices include tax.